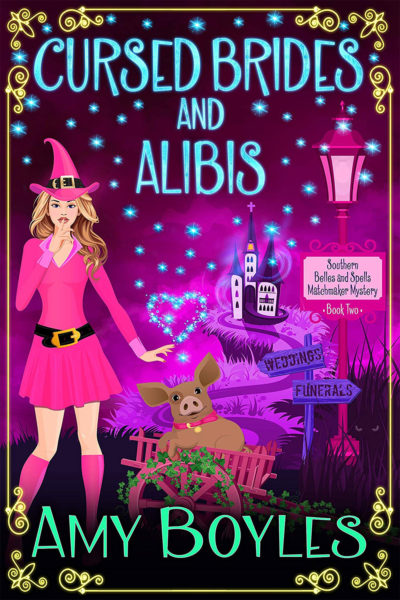 Free with Kindle Unlimited.
Cursed Brides and Alibis
Southern Belles and Spells Matchmaker Mysteries, Book 2
September 8, 2019
Charming Calhoun's adventures continue in Cursed Brides and Alibis. When a bride-to-be winds up dead, it's bad business for Southern Belles and Spells Matchmakers. Charming must act fast to find the killer before she winds up the next victim.